The Ogre's Den is proud to present a WPN Open Qualifier!
Due to the Covid-19 outbreak, this event has been postponed until further notice.
Follow our Facebook page for current updates regarding this situation.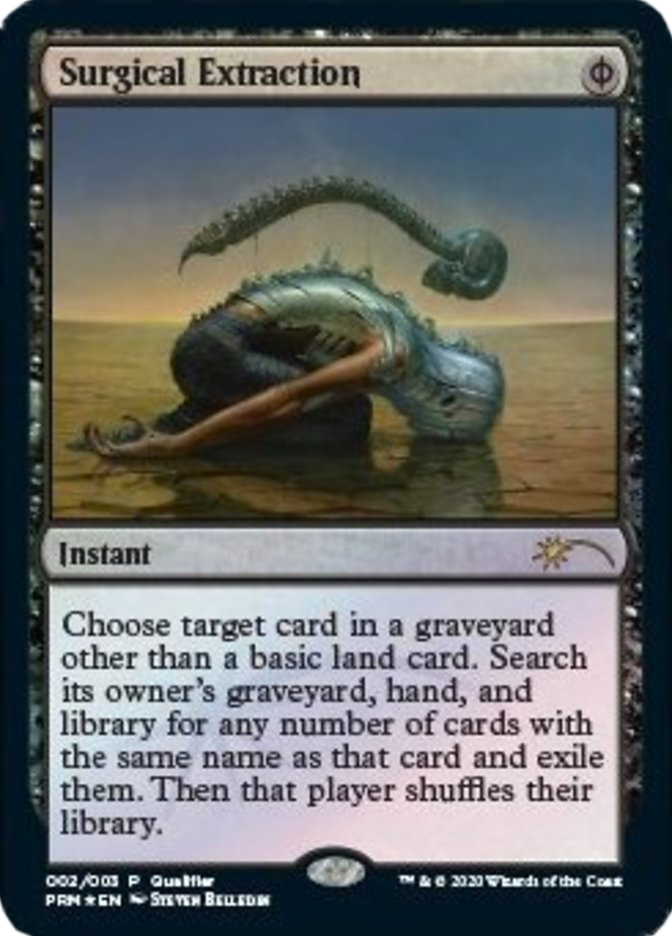 Format: Pioneer
Date: April 4th, 2020
Time: Doors at 9AM. Starts at 10AM.
Entry Fee: $50.00
Venue Cap: 128
Location: The Ogre's Den (#23, 3220 5th Ave NE, Calgary AB)
Head Judge: Sam Tsafalas

Main Event Prizing:
1st: $1200 Travel Reimbursement + PT Qualification
2nd: $500 Store Credit
3rd & 4th: $250 Store Credit
5th – 8th: $125 Store Credit
9th – 16th: $75 Store Credit
Top 32 players after Swiss rounds will also receive a promo Surgical Extraction.
Preregistration: In store or etransfer to: ogresden.info@gmail.com
Eligibility: An open WPN Qualifier allows all eligible players to participate as long as there is space available.
All players who are not already qualified for that round's Players Tour are eligible to participate.
Registration must be first come first served.
Open Qualifiers do not have preliminaries and should be open to all players.
Invitations: Invitations from this round of WPN Qualifiers qualify players for Player's Tour Series 3. The qualified player can choose to play in one of three Series 3 events listed below:
Player's Tour Europe | Barcelona, Spain | October 16-18
Player's Tour Americas | Washington, DC | October 9-11
Player's Tour Asia-Pacific | Sydney, Aus | October 17-18
REL: WPN Qualifiers and Preliminary events are REL Competitive.
Contact the Ogre's Den for more information.
At the Ogre's Den we carry a large inventory of Magic the gathering singles and sealed product. Our singles range from Mirrodin to current with various pre-modern era cards sprinkled in between. We have binders, tons of foils, high end cards, obscure cards, play mats, deck sleeves, dice and everything else that a Magic player needs. If you are looking to complete your standard, modern, vintage, commander, home brew or whatever, come check out our selection.
Trade Policy
We buy collections! Contact us or come in and let us appraise your cards. We offer 80% card for card or 50% cash. Store credit can also be arranged as well. This is a great option to trade in your unused cards.
Tournaments
Check out our calendar page to keep up with our magic events. We fire limited and constructed events daily and special events on occasion.